Trendy Bathroom Colors for Today's Date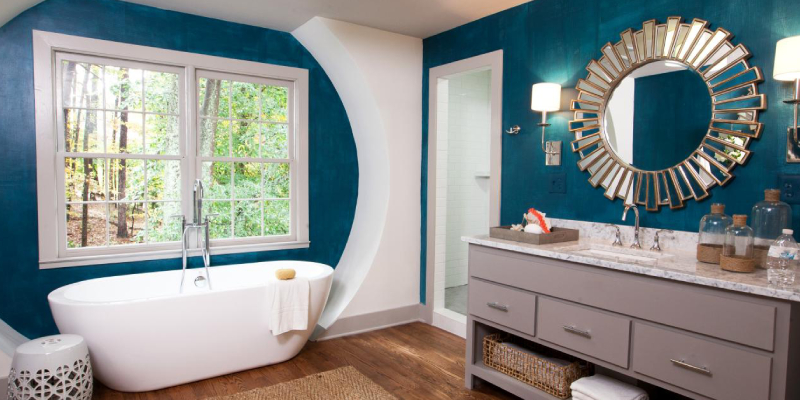 ---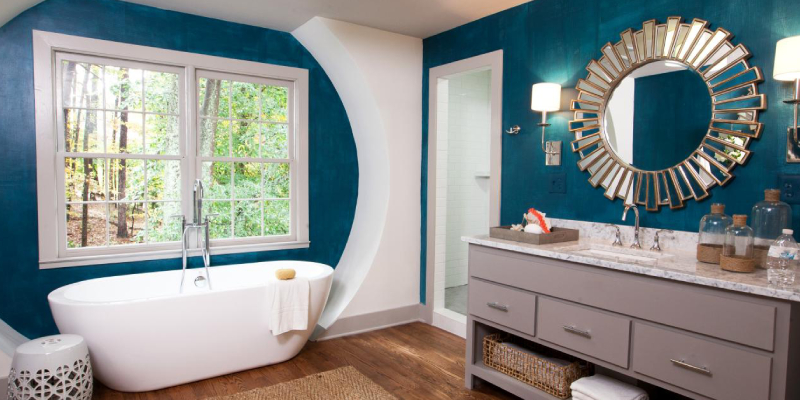 What is the most prime element in interior design? It is, of course, the Color. It can create or break any space and design, without which there would be no life in any designing space. It not only gives life and meaning to space but also elucidates a period of time. For instance, the trendy colors that ruled the '80s are the pastels then came the neutral in the '90s, followed by the earth-toned finishing today.
When you are remodeling any part of the house, you sure want it to be trendy and futuristic. No person would like to model their space which may look trendy now, but will soon give way in two period's time. Therefore, make sure you select your design keeping future in mind.
Today, the trendy color that rules the industry is the minimalistic and clean, white and white combination for bathroom. It's just not limited to white tones but has a deeper character in it.
A glimpse of trendy bathroom colors that ruled back in time
During the '80s, subdued colors ruled the space like the light pinks, yellow and green. Neon colors were also seen in the latter part. The '90s saw tans, beige, nudes, and pastels. By 2000, the colors became more trendy, modern and futuristic. It saw a touch of deep burgundy or red and dark brown. By the year 2010, grey and white was seen pairing it with tiles. It also saw a touch of gold color in it.
What is today's trend?
If you are planning to redesign your bathroom space, expand your thinking to the future as well. The base color can be black along with metallic, black matte and for the statement color, burnt orange, emerald, and royal blue.
You can also give your space the modern look along with the trend. You can use a monochromatic element in your space that will present a futuristic look.
The colors of hues are best suited for residential and commercial space. Earthy greens, balanced neutrals, and lavish oranges are the best option. You can also use the one whole color or material to your bathroom like the creamy tiles and mosaic ruling all over the space.
Black is the best choice
The reasons why black is the best choice
It successfully creates mood and depth
It presents a clean aesthetic
It goes well with the marbles
Presents a welcoming feeling
It is unique, trendy and different.