Interior Designs and Architecture in Tirunelveli, South India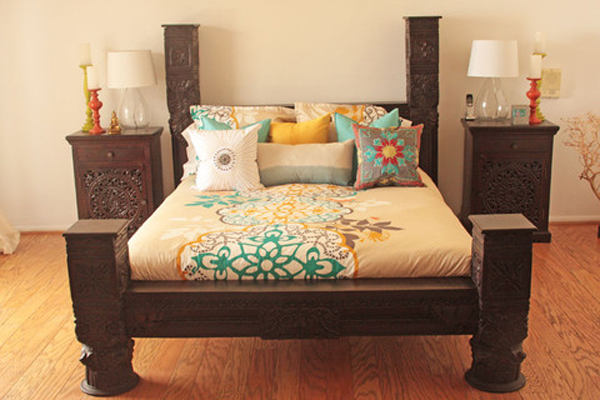 ---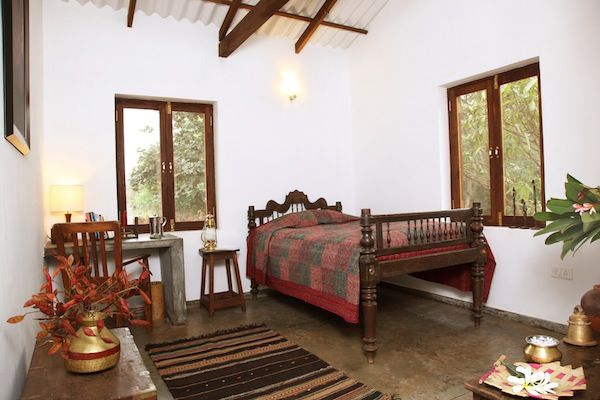 Tirunelveli is one of the popular towns in South India. Most locals call their town as Nellai. It is the land where idlis and dosas are popular. South Indians are simple and their décor reflects their simplicity and elegance. You can connect South Indian homes with open and wide spaces, scant ornate metal and woodwork. When you look at the interiors and architecture in Tirunelveli, you will feel like living in a different world. Most homes in Tirunelveli are constructed by combining traditional and modern interior designs. Some traditional homes still maintain their authentic beauty by incorporating rare and antique furniture.
Wood plays an important role in bringing out the beauty, utility, style and art of the home. The art of wood carving and wood is popular in South India. It is clear when you see the temple towns. It is a talent hold by South Indian artists. It witnesses the South Indian era.
Wood furniture made in South India are popular throughout the world. It is looked an antique and unique form. You can see several beautiful wood furniture in all of the traditional South Indian homes. Apart from Tirunelveli or Nellai, Kondapalliu in Andhra Pradesh and Channapatna in Karnataka are other South Indian states popular for wood toys. When it comes to wood carving, Mysore is popular.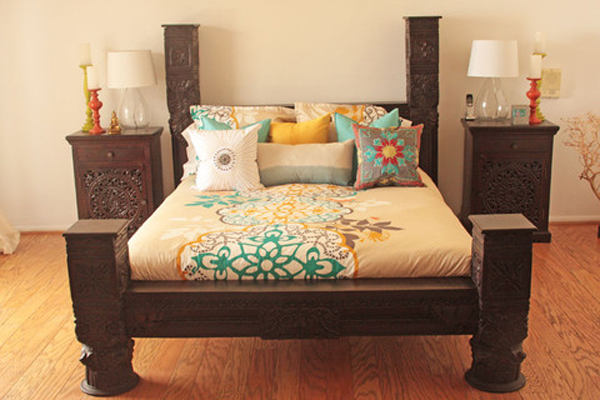 In South India, wood carving and wood furniture are prepared for more than two hundred years. It is not a new craft mastered by the natives. The artisans carve, paint and decorate the homes in truly authentic way.
Solid wood is another mostly used medium for architecture and interiors in South Indian residences. Teakwood, oak or rosewood remains as a stamp. When it is coupled with lacquered or natural finish along with variety of lights and drapes offers a stunning effect. Velvet and Jute carpets play an important part in South Indian homes.
Royalty is seen in the class of selection of furniture fabric. There are options like leather, velvet or silk in rich patterns. The assortment of colors works wonders. If you are looking for somber appeal, you can choose neutral shades as it works great than others.
When you are decorating curtains, you need to select tie-backs. It is a popular option till date. It can be coordinated with curtain poles which help to express the whole drama.
Natural and white ceiling lights are traditional elements of South Indian homes. In traditional interiors, shades of mild tones are used well. Shades like green, yellow, red blue, gray, white, tan and cream are popular. Scones and chandeliers perfectly makebold statement. The milder tones are provided by the lamps. Statues, mirrors, sculptures and paintings speak ethnicity and tradition when elaborated on walls.
Go extravagant and elegant this season with contemporary inputs of South Indian tradition.
Verandahs:

South Indian homes are connected with meagerly populated décor. Limited use of decorative wood furniture, wide open space and sufficient plant shouts out 'Less is More.' The verandahs in South Indian homes are beautiful constructed and spaced. It will be built in common places of the home. It brings happiness to both family members and visitors. If you want to experiment more, you can add water fountain near the center space of the verandah. It is sure it looks more beautiful and elegant.
Jhoolas: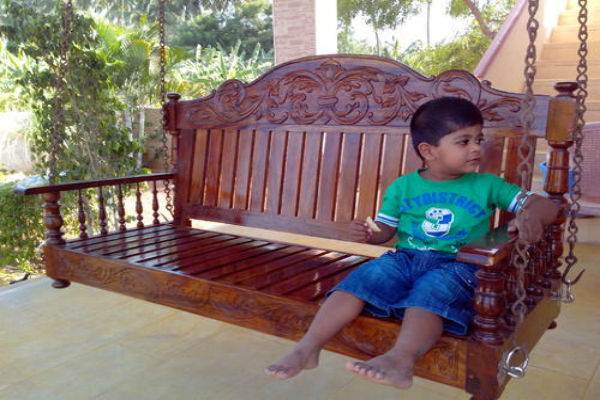 South Indian interior decoration involves using of ornate, metal or wood made jhoolas. It can be decorated with plump, colorful cushions and crafted mattress. It can be used in a sitting area or inliving room. The jhoolas looks attractive and nice. It offers a refreshing look from the usual cushion and couch. It is recommended to add in the living room.
Uruli:
In olden days, Uruli was used as a cooking vessel. It is shallow in shape made using bell metal. South Indian people still use Uruli for cooking. However, the idea of cooking with Uruli is getting reduced day by day. It is used as a home decorative item. Are you wondering how to use for beautifying your home? Fill Uruli with water, flowers and floating candles. It can be used in living rooms. It is now seen in several traditional South Indian homes as a decorative element.
Kolam: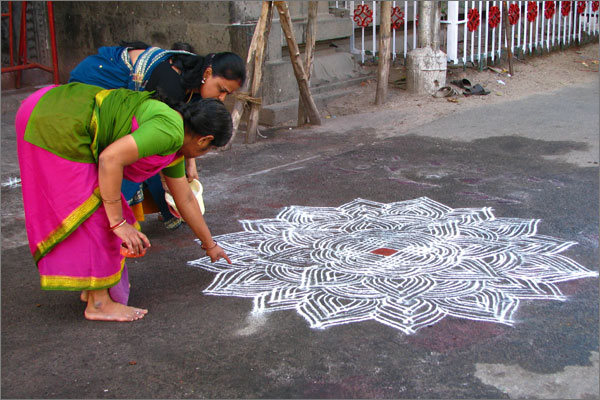 It is a beautiful art where symmetry and geometry are combined to express one's creativity. If you have visited Tamil Nadu, you can see women drawing kolams outside their home every morning. They draw using rice powder or kolam powder on the ground of entrance area. The drawings would get wiped because of walking, air or rain. However, it is drawn fresh the next morning. The main idea of drawing kolam at the entrance is to welcome Goddess Lakshmi. It is referred by different names in various parts of South India. The concept remains the same.
Give a refreshing look to your home by drawing kolam at the entrance of your home. It is best to draw them on wet floor.
Metallic accessories: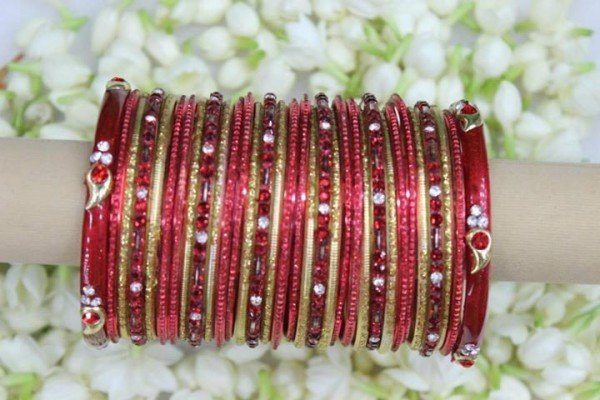 The majority of South Indian accessories remains unique and have something special in one or the other way. You may feel irresistible by the artwork in metal, candles, lamps and metallic figurines, etc.
Animal figures, lamps, figurines of deities and nymphs, metal figures and more are available in beautiful variety. The little decorative pieces enchant you completely by its appearance and quality. You can use them liberally in your antique shelves, bedroom, living room and house. It gives a special look to your entire living space. To get more creative ideas, you can watch old South Indian movies or films with South Indian themes. Use the decorative ideas for beautifying your home.